Your Escale package includes
Access to the Inn's website
Breakfast
To fill up in the morning
Comfort room
Sleep in our most popular room
Access to the indoor and outdoor pool
Tipping in the dining room
Take a well-deserved break
The Auberge du Lac Morency's Getaway Package is an invitation to take a well-deserved break and escape from everyday life to recharge your batteries in an idyllic setting. This package is designed for travelers looking for a short stay filled with relaxation and special moments, while enjoying the natural wonders and facilities of the Inn.
The Stopover Package includes warm and welcoming accommodations in one of the Inn's rooms or suites, all equipped with the necessary amenities to ensure your comfort. The rooms offer a breathtaking view of Morency Lake and are designed to create a soothing atmosphere, ideal for relaxation.
As part of this package, you can enjoy a gourmet breakfast to start your day. The Inn's restaurant serves refined and delicious cuisine, highlighting local products and flavors of the Laurentian region. You will have the opportunity to taste dishes prepared with care and passion by the chef and his team.
The Stopover Package also gives you access to the Inn's facilities and a selection of relaxation and wellness activities. You can enjoy the indoor pool, spa and fitness center to relax and revitalize. Depending on the season, you will also have the opportunity to engage in outdoor activities such as hiking, canoeing, snowshoeing or cross-country skiing.
This package is perfect for a romantic getaway, a weekend with friends or a rejuvenating solo break. Whatever the occasion, the Stopover Package of the Auberge du Lac Morency allows you to escape for a short stay to recharge your batteries and enjoy the simple pleasures of life in the heart of an exceptional natural environment.
*

Stopover package from $97

.
*Per person in double occupancy, taxes not included.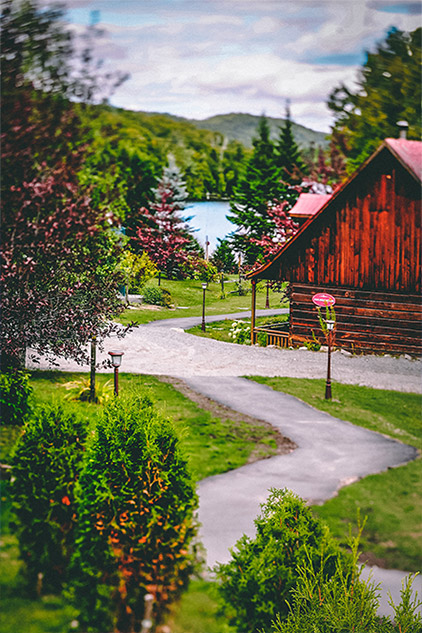 Let your taste buds go
Chez Hyppolite restaurant offers you a breathtaking gastronomy, with different succulent dishes, you will find the tasty richness of the Laurentians through the modernity of the fine Quebecois cuisine.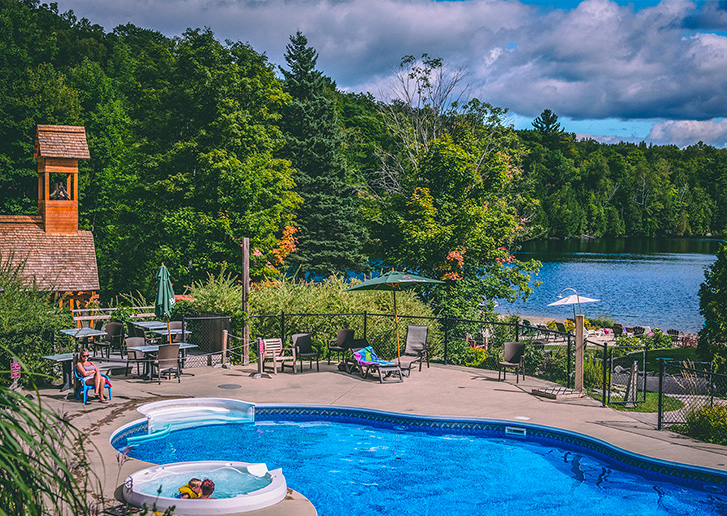 "The Stopover package is perfect for taking a quick short break and leaving the next day."
Elise B.
Escale Package

"With a very comfortable room and an enchanting location, we were able to enjoy an extraordinary moment of respite."
Juliette M.
Escale Package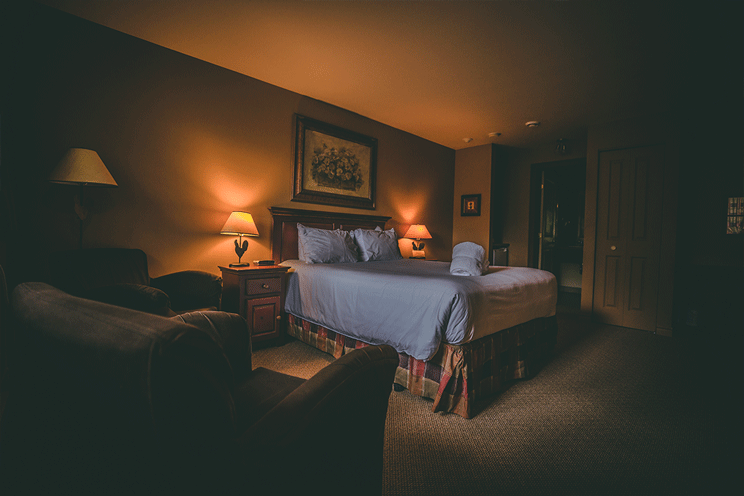 The adventure of taste
With one of the most beautiful wine cellars in Quebec, you will have exactly the right bottle for you.
Discover the typical outdoor activities at the Auberge du Lac Morency and book your adventure now!
Massage Session
Book your own massage or treatment session and pamper yourself with our specials.
Peace and quiet await you
For relaxation and/or adventure, be satisfied with our packages perfectly adapted to your needs!
Zen Package
A zen stay in complete peace of mind? This package is for you!
Starting at $180 per person
Vitality Package
A gastronomic experience and a treatment in the same package
Friend of the Sommelier Package
Wine lovers, get away from everyday life!
Starting at $189 per person
Adventure Package
The ideal package to (re)discover the Laurentians
Laurentian Pleasure Package
Discover this exciting package where nothing has been left to chance!